Make your advertising work for you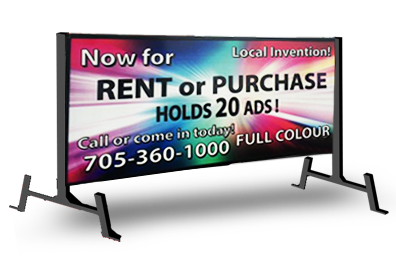 EYE-CATCHING AND INNOVATIVE – THE WAY ADVERTISING SHOULD BE
Eye-Catching –A new way of catching consumers' attention curbside
Durable –Unlike many other signs, Curbside Signs are built to last
Changeable –Swap the panels with ease and minimum effort
Cheap –Save valuable marketing dollars spent on traditional billboard signs
Bidirectional –Two-way panels means your message won't be missed
Curbside Signs guarantee your message is seen by more passers-by, who will stop and stare at the new way forward in street signs. Reach hundreds of thousands of people cheaply and effectively.
THE MOST FLEXIBLE SIGNAGE SYSTEM ON THE MARKET!
Featured products
The list of the products
Our Address
Head Office
5 Father Costello Drive
Schumacher, Ontario
P0N 1G0
Franchise Opportunities
If you're interested in becoming a franchisee and feel as though you meet the criteria to become part of our team, let us know by e-mail or call us today!